In 2007, Saks planned to consolidate all of their designer shoes on one floor in New York, creating a footwear mecca. They said they just needed a name for the floor. What they got was a megabrand...
We wanted to say "big" in a way that really meant something. So we talked the US Postal Service into giving the shoe floor something no store in the country was big enough to have: its own ZIP Code. Just like that, 10022-SHOE was born.

We put a postal spin on everything footwear-related. I developed a 10022-SHOE catalog and a "Special Deliveries" program for emerging designers. The store installed a mailbox where "Wish you were here" postcards could be mailed.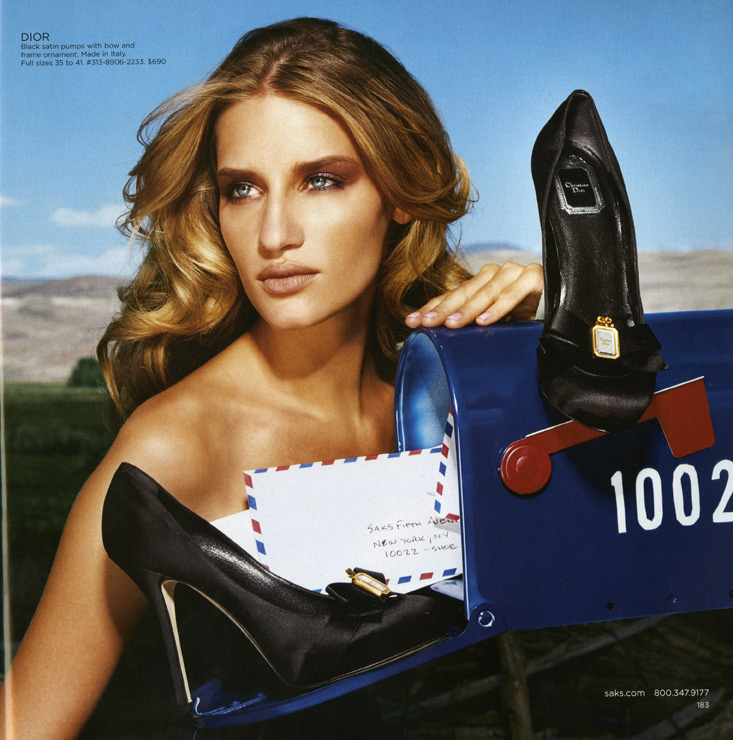 We enlisted top designers like Gucci, Valentino and Fendi to create limited edition stamps.

10022-SHOE Gift Cards were sold in adorable mini postal boxes.
We initiated a major press and advertising push.
We started a "Special Deliveries" program featuring limited editions and emerging designers.
Customers flocked to the floor. It was the site of wedding proposals. At least one woman asked if she could move in. The media loved the concept, too. The launch alone got 10,000 press hits, including the front page of the New York Post and a tour on the Today Show. Soon, there was a pilgrimage to 10022-SHOE on Oprah.

The campaign was awarded Silver at the Retail Advertising and Marketing Association's RACie awards (our spring trend campaign took home the gold). The brand has opened up opportunities for partnerships and co-branded advertising. 
The branding was so successful that Saks rolled the concept out to stores nationwide, culminating in the first stand-alone 10022-SHOE store in 2017. 

Today, 10022-SHOE is a bedrock of Saks Fifth Avenue's identity. No history of footwear and fashion is complete without it...
     _____________________________________________
     In 2007, when Saks introduced a footwear department
     on its eighth floor 
so big 
that the store, in a clever
     marketing move, gave it its own vanity ZIP code, 
     10022-SHOE, it set off what would ultimately
     become the great shoe wars of retail. 
     _____________________________________________


10022-SHOE's appeal has only only increased with time. It became our most popular Instagram subject, and the 10022-SHOE blog garnered up to 50,000 notes, likes, reblogs and tweets per post.

Country star Kellie Pickler loved 10022-SHOE so much she wrote a song about it.

     __________________________________
 
Don't be sad or broken hearted
     Spread my ashes in the shoe department
     Everybody knows that's where I want be
     Jimmy Choo Choo, Saks Fifth Avenue
     For all eternity smells like heaven to me 
                        - "Going Out in Style" by Kellie Pickler
    __________________________________