In 2014, Saks relaunched its catalogs as fashion magazines, surrounding merchandise pages with rich content.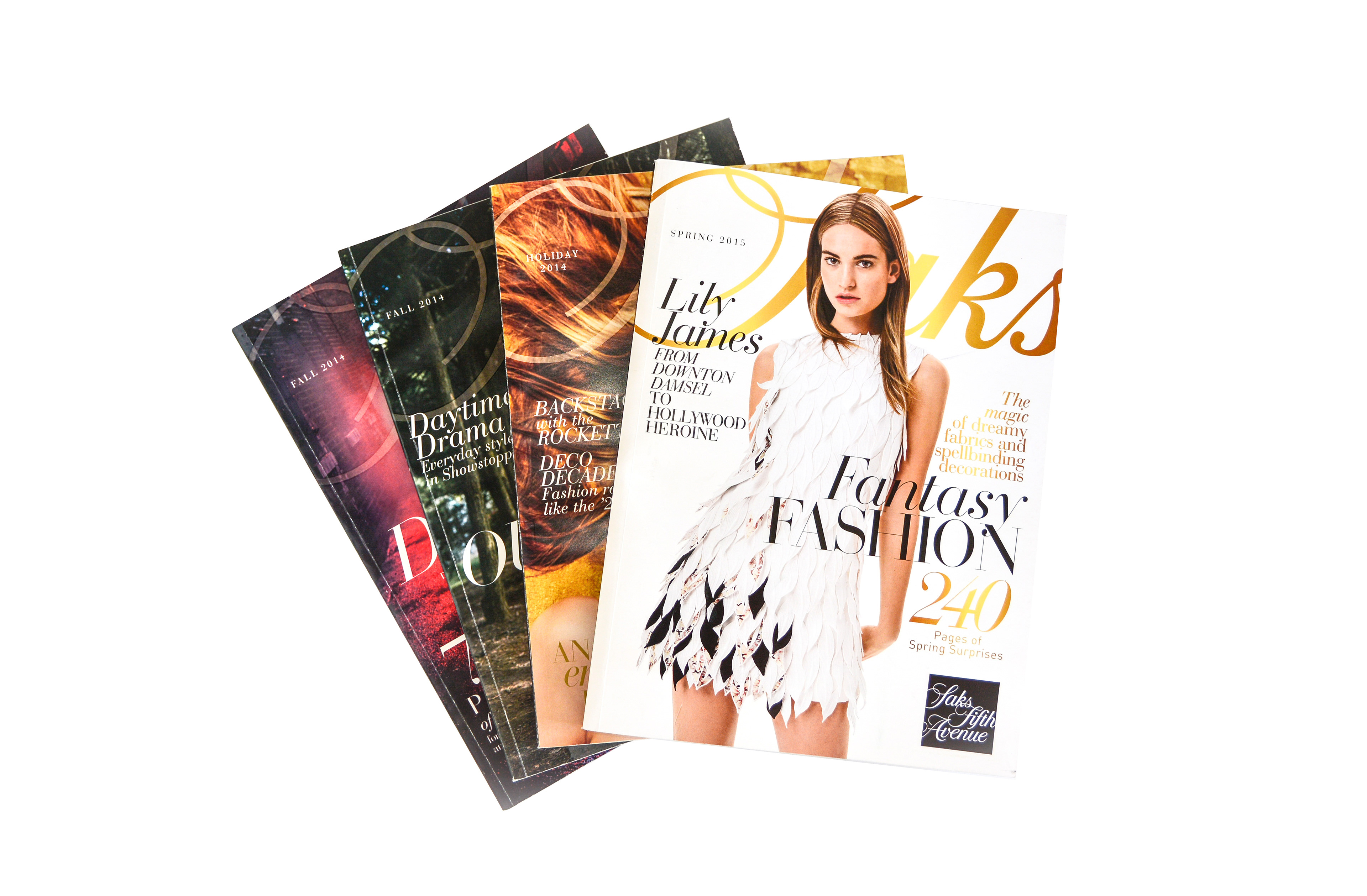 The new format included editorial features on trends, people, art and culture—all written entirely in-house—attracting external advertising for the first time and creating a major new stream of income.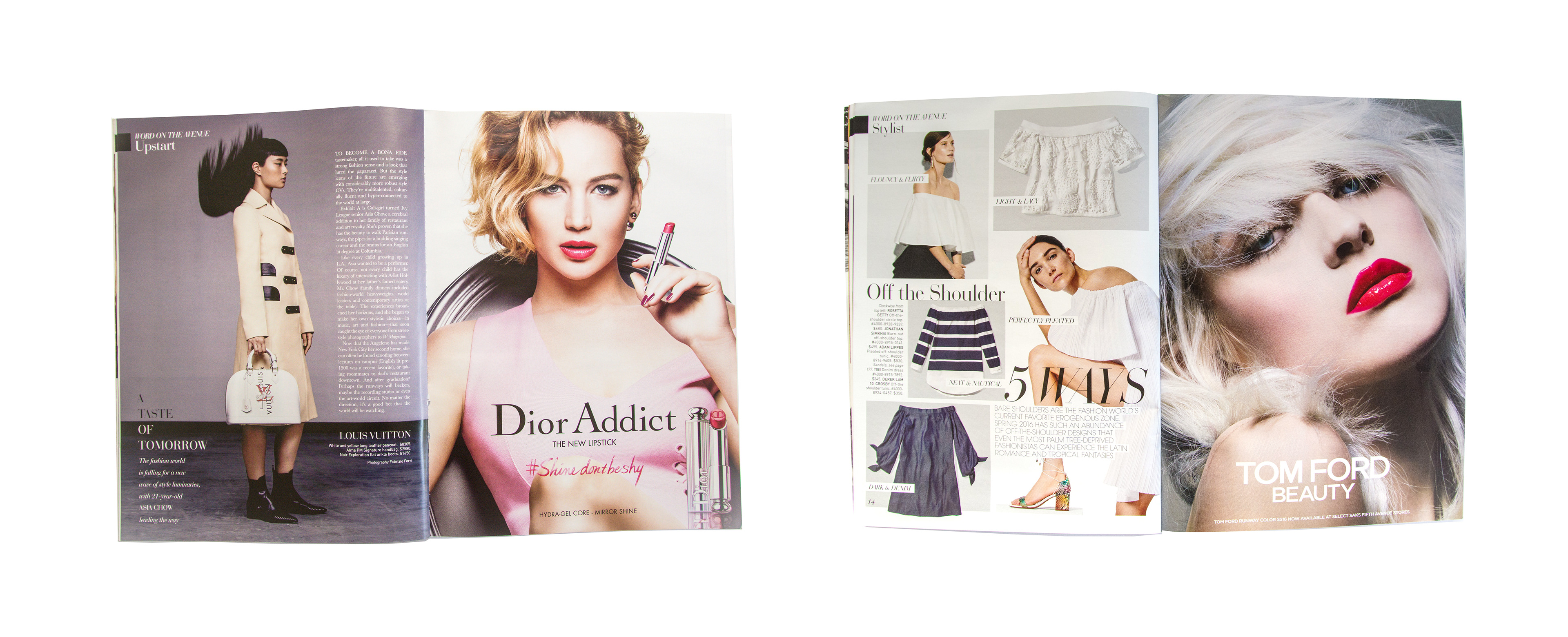 Our Front-of-Book section covers everything from the runways to beauty techniques.
Our competitive advantage was our ability to add a touch of Hollywood glamour to our pages, with celebrity profiles including Samuel L. Jackson, Julianne Moore, Halle Berry, Tim Burton, Anthony Davis, Eva Green, Kenneth Branagh, Lily James and more.
​​​​​​​
Longer articles gave the magazine journalistic credibility, with in-depth designer profiles of Gucci's Alessandro Michele and Balenciaga/Vetements' Demna Gvasalia.
A timely roundtable discussion on the future of women in fashion featured Stella McCartney, Dior's Maria Grazia Chiuri, Tory Burch and more. The story gained attention from the
mainstream press
, reaching 30x the readers of the magazine's circulation.
We developed a fully shoppable version of the magazine for saks.com, and we captured supplemental video content to drive our social media and digital strategy.
"The layout has a familiarity to it—a fashion magazine that we turn to for this season's ideas before we buy. With the Saks magalog, we get a point of view and it's shoppable," said Driscoll Advisors CEO Marie Driscoll told Luxury Daily. The magazine became the centerpiece of our marketing. We created beautifully bound and boxed editions for our best customers, and even used the books to anchor our legendary windows.
The new format was a massive success. Every major fashion brand wanted to be involved, leading to the creation of the biggest book in Saks history. By Fall 2016, the book was producing over $4 million in incremental sales.
​​​​​​​