At Saks, a great campaign is a versatile campaign. It has to be elevated enough for CHANEL, youthful enough for contemporary, accessible enough for boardrooms and broad enough to work nationwide. I'M GOING TO SAKS turned out to be the most versatile and spirited marketing campaign Saks had ever produced.
The visuals feature people going to Saks using all manner of transport. The copy simply supplies the reason for the trip.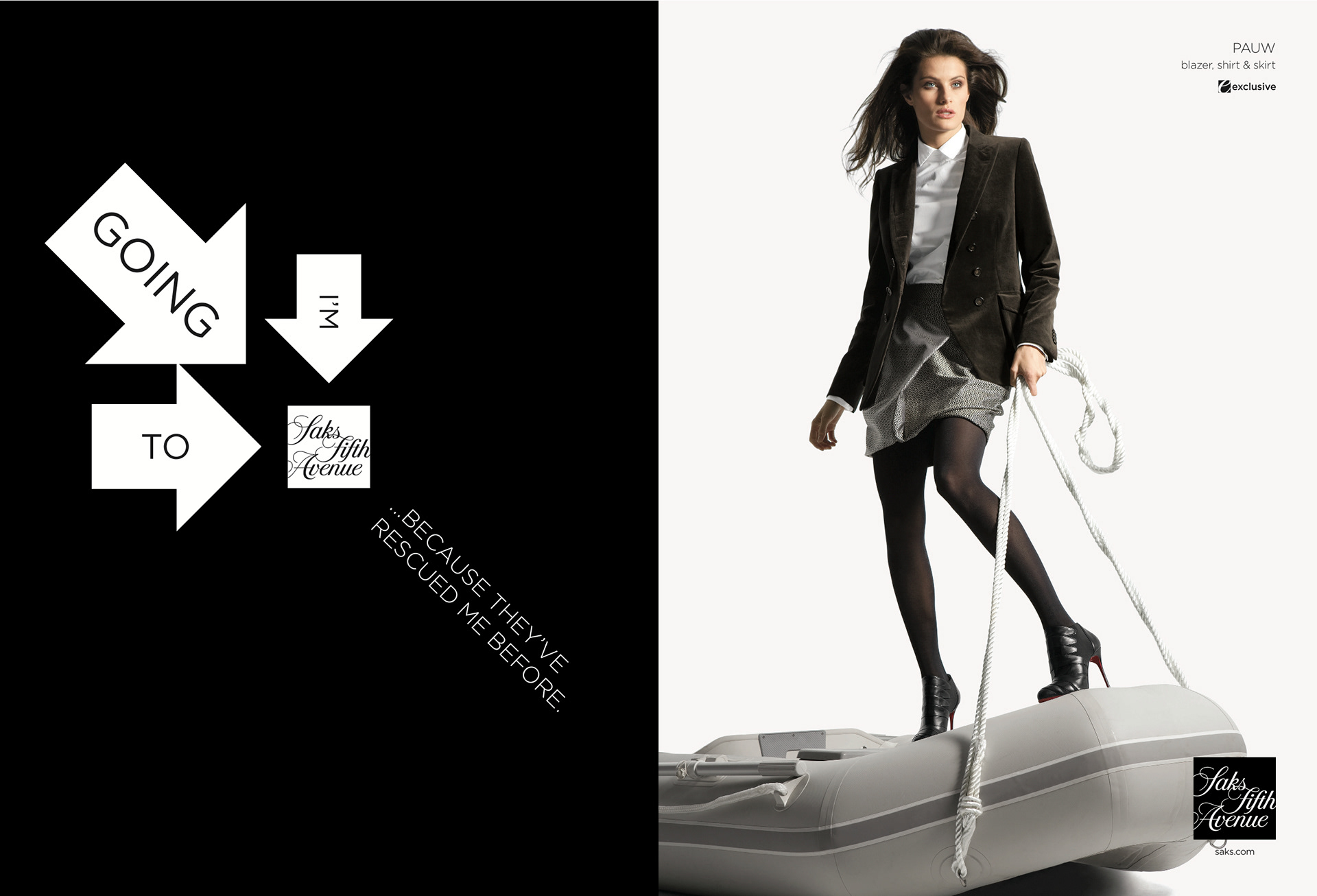 We customized over 250 ads based on each local store's marketing plan and customer base.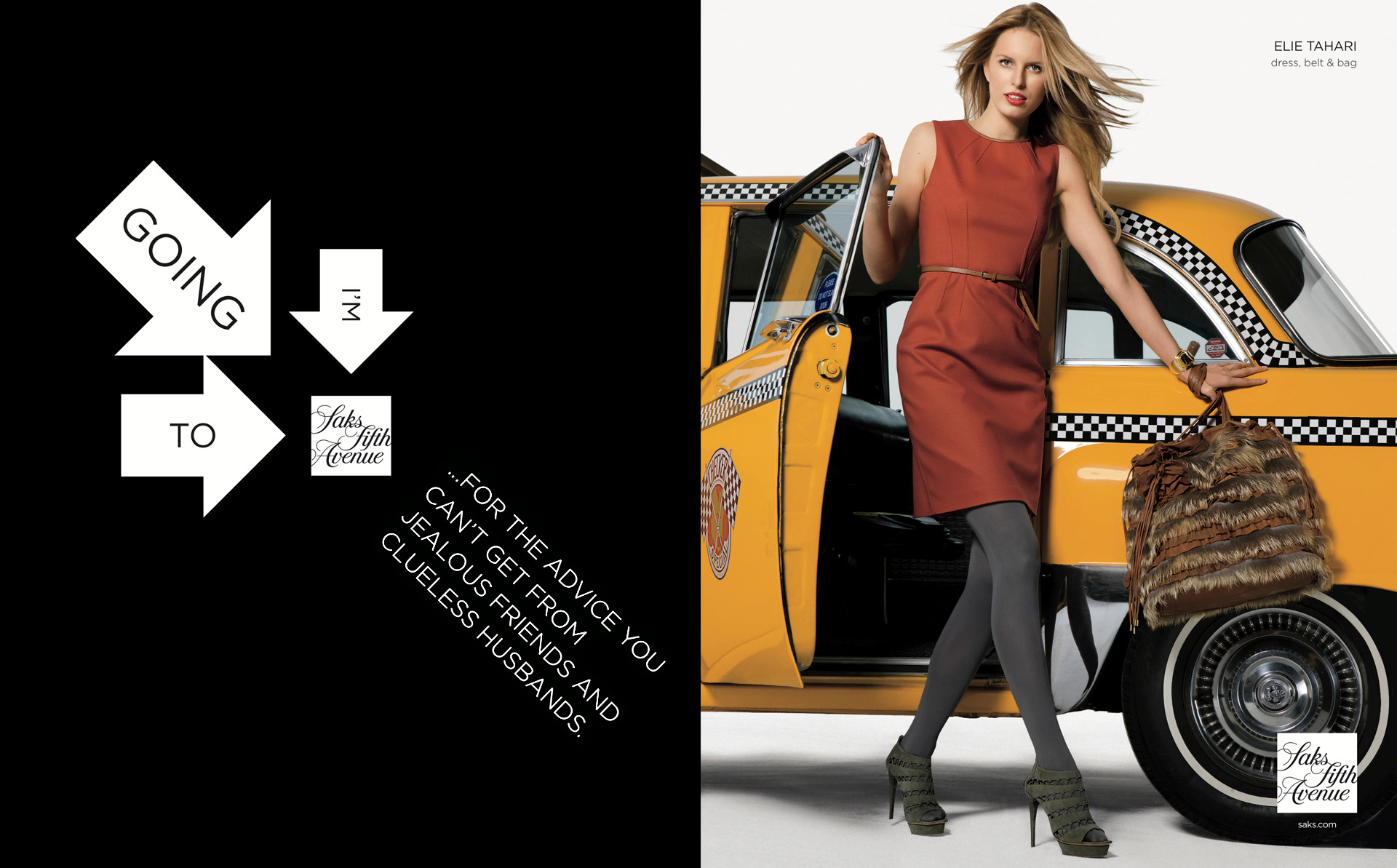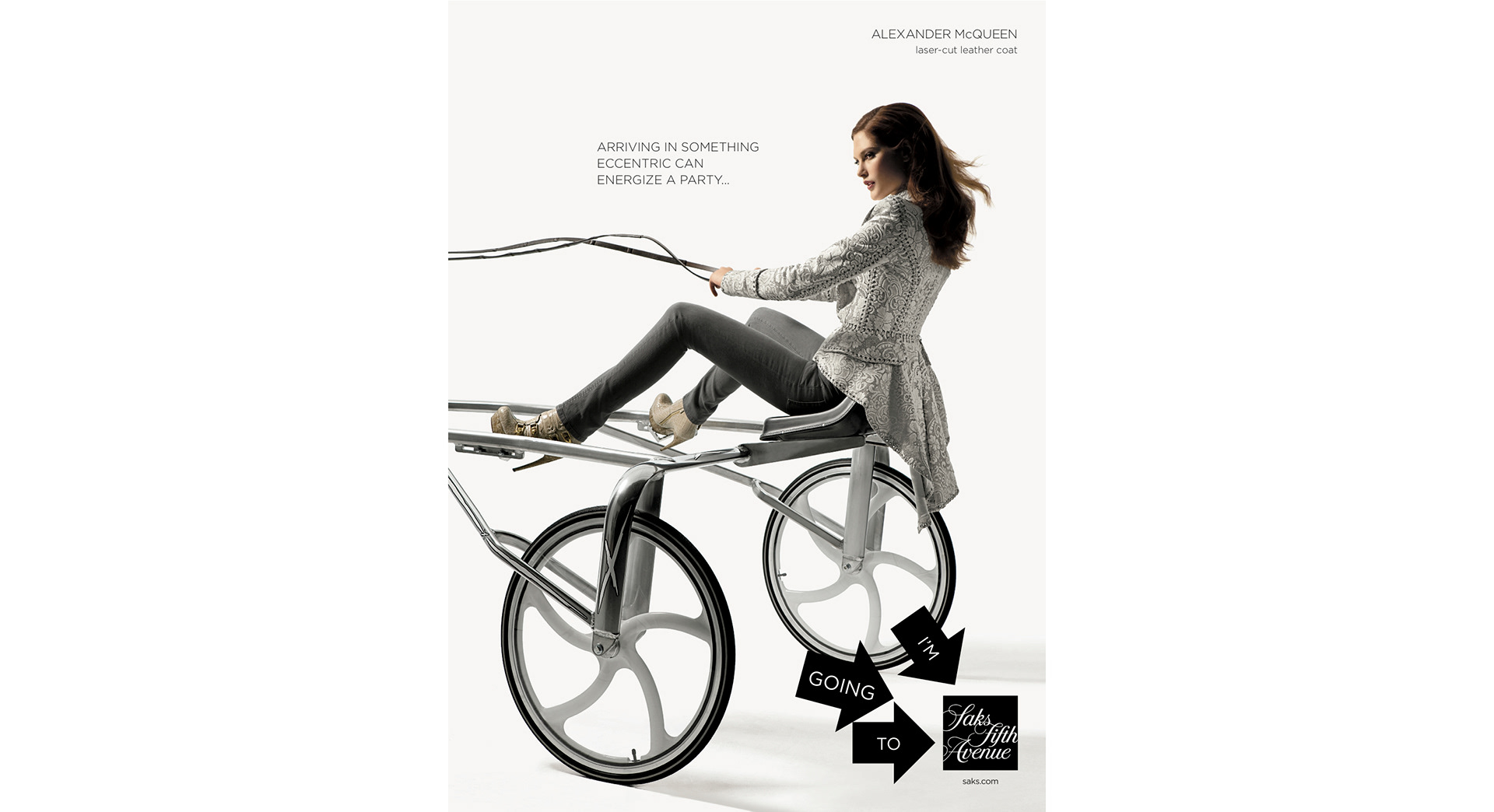 The campaign was incredibly comprehensive, hitting every department, every catalog, every  invitation.

We couldn't resist taking the campaign to unconventional places like New York pedicabs, San Francisco cable cars and a dessert truck.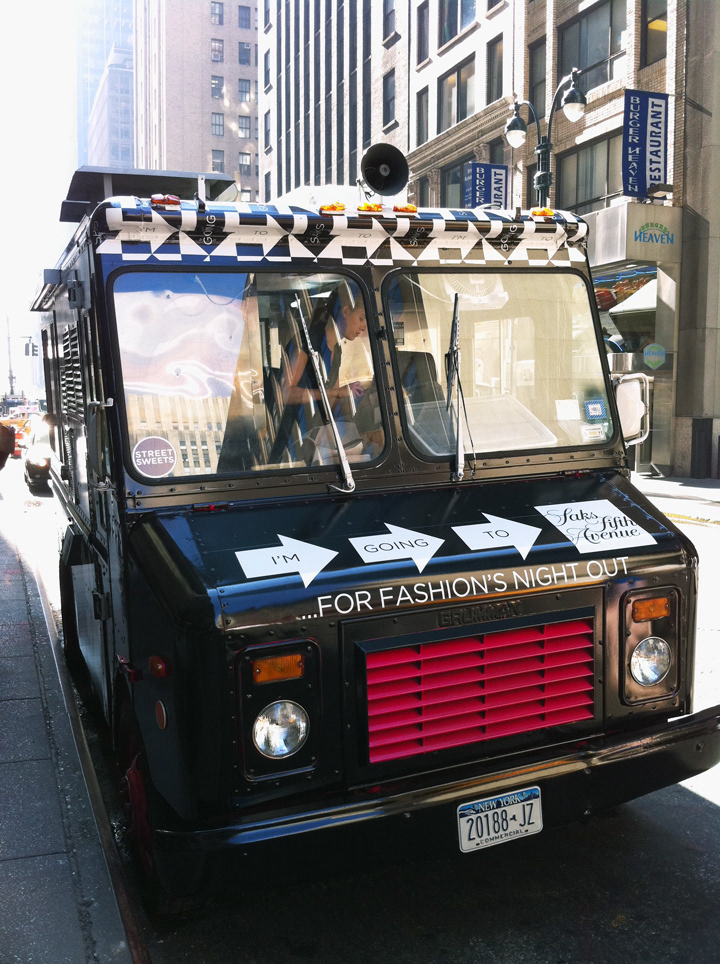 Fashion fans loved it: our Facebook friend base grew nearly 20% during a contest to choose the mode of transportation for an Us Weekly ad.
The campaign was such an overwhelming success that Saks renewed it for a second season. The New York Times called it
"daring" and "clever."
One employee was even inspired to start an I'M GOING TO SAKS-themed cross-country motorcycle journey for charity.